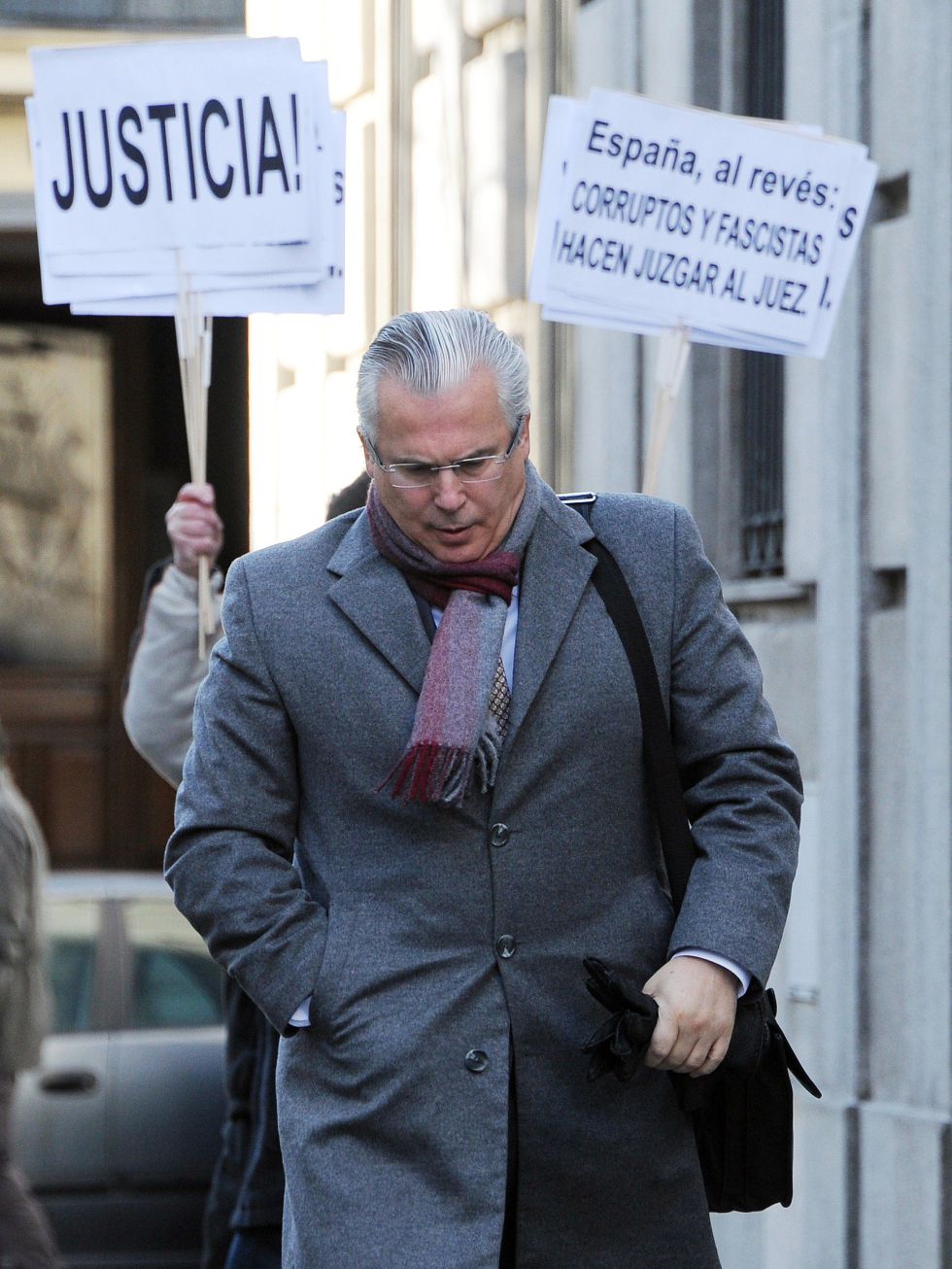 Baltasar Garzón on way to court
(elpais.com/AFP)
MADRID
(
El País
/José Yoldi) The Supreme Court on Thursday barred Baltasar Garzón from serving as a judge for 11 years after finding him guilty of overstepping his authority by ordering phone taps on conversations involving ringleaders of the Gürtel kickbacks-for-contracts gang while they were in jail. The private suit brought by the alleged Gürtel ringleader Francisco Correa and his right-hand man Pablo Crespo had asked for Garzón to be barred for between 10 and 17 years for violating their rights to a fair trial. The decision by the Supreme Court was unanimous. Garzón ordered the wiretaps because he feared Correa and Crespo were discussing ways of transferring the money they had garnered from their activities out of the reach of legal authorities.
Spain's crusading judge, known internationally for seeking the extradition of General Augusto Pinochet for crimes against humanity, is awaiting the verdict of another case in which he is accused of exceeding his authority by initiating an investigation into crimes against humanity committed during the Spanish Civil War and the subsequent dictatorship of General Franco.
He faces a third trial on a bribery accusation related to lectures he gave sponsored by Banco Santander. Garzón shelved a case against Santander Chairman Emilio Botín on tax fraud allegations.
Garzón, who is 56 years old, may never work again as an investigating judge in Spain.
There is no right of appeal to the Supreme Court decision, but Garzón is investigating whether he can take the case to the Constitutional Court or may take the case to the European Court of Human Rights.