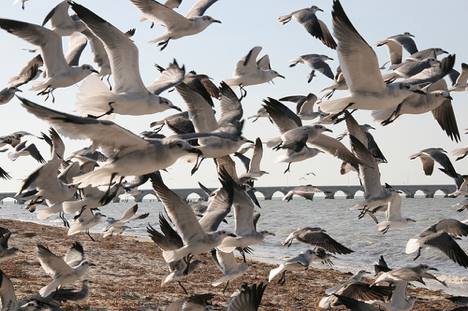 Illustration only
GIBRALTAR (GibChronicle)

Over 35,000 seagulls have been culled over the past five years, according to data released in the Gibraltar Parliament last week.

Annual figures revealed by Environment Minister John Cortes laid bare the scale of the gull cull in Gibraltar – and the extent of the problem of rising bird numbers. Dr Cortes said the Gibraltar Government was looking at increasing the resources of the gull cull team and was looking at other methods that could be used to keep bird numbers down. One option that has been considered in the past is the introduction of predators including foxes. The figures were revealed by Environment Minister John Cortes in response to a question from Opposition MP Jaime Netto. In total between 2008 and 2012, teams from GONHS and the UK – the latter under contract to the government – culled 35,544 gulls. The numbers include adult birds and eggs destroyed before they hatch.