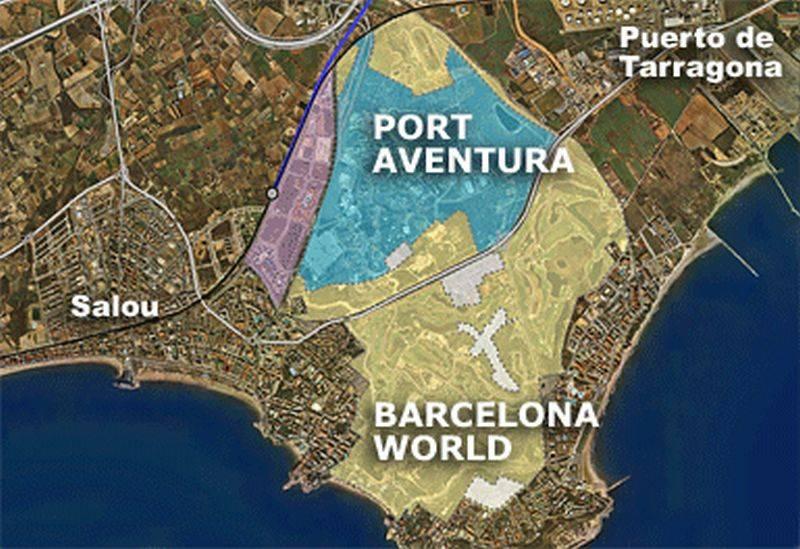 Announcement comes before (unofficial) loss of Eurovegas
BARCELONA
(Agencies) The government of Catalonia announced yesterday that it was planning the development of Barcelona World, with an investment of €4,740m and the creation of around 20,000 jobs. This comes as rumours fly that Las Vegas developer Sheldon Adelson has chosen Madrid as the site for his company's expansion into Europe. Behind the Catalonian development is the Veremonte Group, whose largest shareholder is
Enrique Bañuelos de Castro
, an international businessman who announced that
SOON YOU WILL BE UNABLE TO READ THE REST OF ITEMS SUCH AS THESE UNLESS YOU SUBSCRIBE
by 2016 he expects to complete the project for 'the largest leisure centre in Europe' by 2016. It is expected to offer employment to some 20,000, directly and indirectly, and to attract some 10 million visitors a year.
The 600 hectare site chosen for Barcelona World is right next to Port Aventura, a successful theme park that will add another 200 hectares to the project. The 1.5 million square metres of construction is made possible by La Caixa, which owns the land and has come to an agreement with this developer.
Plans include six themed tourist complexes built in imitation of six geographic areas: Europe, USA, China, Brazil, Russia and India. It also includes six hotels at each of these areas, offering 12,000 rooms in all, restaurants and, of course, six casinos and leisure zones, shopping centres and sports facilities.
It is assumed that this project was announced in the extra-official knowledge that Madrid had been chosen for the EuroVegas site, but got ahead of any statement on that subject.