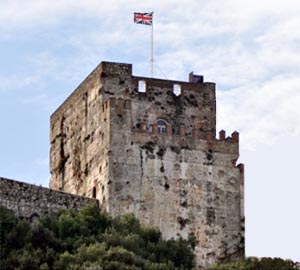 (Photo: gibnet.com)
'Talks should count on the equal participation of the people on both sides of the frontier'
SPAIN / GIBRALTAR
(Agencies) The Partido Popular has requested the Government to ask the UK to renew talks on sovereignty of Gibraltar, 'something that is irrenounceable to our country,' it says. This at any rate is the proposal that is being taken to the party's XVII National Congress. It is signed by several PP bosses: the presidents of Madrid, Esperanza Aguirre; Murcia, Ramón Luis Valcárcel and Ceuta, Juan Jesús Vivas. The text of the proposal says, among a lot more, that 'every opportunity should be seized to propose renewal of the talks with the UK Government, aimed at recovering sovereignty of Gibraltar by Spain.' This should be done "according to the UN mandate, which urges the governments of the UK and Spain to resolve their differences over Gibraltar.' The party does not specifically mention the Tripartite Forum that was created by the PSOE when it came to power in 2004 and which met periodically to deal with local cooperation matters but setting the thorny subject of sovereignty aside. The Forum brought the three main interested parties together; Gibraltar, Britain and Spain each had its own delegation, something the PP has always criticized because 'it gave a voice and a vote to Gibraltar'. The Forum is 'in suspense' at the moment, but the PP proposal says that regional cooperation 'is welcome and presents advantages to local inhabitants.'>>>
However, the text also says that in order for the proposed talks to 'meet its potential they should count on the equal participation of the people on both sides of the frontier.' In other words, if Gibraltar is represented, then so should representatives of the Campo de Gibraltar be present, a matter long in demand in the region.
Whatever else, the proposal concludes that 'Spain should not be satisfied with merely lregional cooperation and should renew conversations on sovereignty.'
The talks the party is demanding were started by the PP itself when it was in power and the last meeting was held in February 2002, between the then Foreign Ministers of Britain, Jack Straw, and Spain, Josep Piqué. They were held within the framework of the so-called Brussels Process, which dates back to 1984. The Tripartite Forum was created in 2004, setting the Brussels Process aside. Thus far, neither side has mentioned any conversations regarding sovereignty.