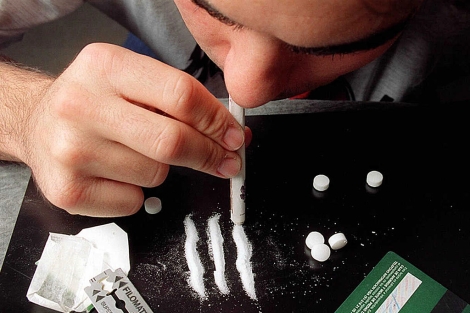 WORLD
We knew about neurological damage, psychiatric problems, destruction of the nasal passages ... these are some of the consequences of habitual cocaine use. But there is more, according to recent research carried out by the Fondazione G. Monasterio, of Pisa, Italy: heart disease or damage. This has been found to derive directly from cocaine and, to make it worse, the dmage may not be noticed until it is too late. Previous studies related to cocaine use and abuse pointed out that the drug could be behind about 3% of sudden deaths and 25% of non-fatal heart attacks in the under-45 age bracket. But most if not all of these studies were based on autopsies or tests carried out after the attacks. The aim of this Italian study was>>>
IF YOU FIND THIS ARTICLE INTERESTING, USEFUL OR ENTERTAINING, PLEASE CONSIDER THE WORK, EFFORT AND COST IT TAKES TO BRING IT TO YOU. WE WOULD APPRECIATE A DONATION TO CONTINUE A FREE SERVICE.
to get ahead of the problem and to see if it was possible to evaluate the prevalence, characteristics and impact of damage to the heart provoked by cocaine in those without a diagnosis of heart trouble.
The investigation
Some 30 cases of long-term cocaine addiction, seeking help at a rehab centre, were analysed. The median age was 37 and 25 of the cases were males. One in five had Hepatitis C or were HIV positive and almost half admitted to consuming other substances such as opiates, heroin and/or alcohol.
A battery of tests -including blood tests, electrocardiograms and MR scans to find out the condition of the heart was- proved that 83% of the cases showed structural damage to the heart. But it was the image scans that revealed that almost half had some form of
oedema
while 73% had developed anomalies in the heart muscle, which is known as fibrosis and has a possible result of 'silent heart attacks'.
The latter is irreversible, i.e. it cannot be cured, and the investigators want more research into the subject, so they can ratify their own findings and know what degree of influence there may be in cases of multiple drug use.
In any case, they say, the prevalence of heart damage in cocaine adicts that do not present symptoms point to the possibility that there is a need to carry out tests on long-term users, regardless of their stae of health.
In the short term
Nevertheless, cocaine not only causes heart damage in long-term users. Another recent study, this one by the Hospital Clínic of Barcelona, says that there could also be serious damage among those whose cocaine use is 'recreational' or even in simple isolated cases.
This study was carried out in 1,200 cases of people who came to the hospital's emergency rooms with cardiac pain over a period of one year. The reseachers found that 63 of them had used cocaine. Among these, the risk of a heart attack was four times above the average.
This is caused by, among other things, the fact that cocaine provokes a contraction of the coronary arteries and an increase in coagulation - both of which together can cause a loss of blood to the heart. Which, says the study, is a good reason for emergency staff to enquire about cocaine consumption of patiebnts coming to emergency rooms with chest pain.